What Are the Benefits of an Online Therapist?
In-person therapy appointments aren't convenient for everyone. For many people today, work commitments, traveling, and busy schedules can get in the way of making regular sessions a priority.
Online therapy has become the new standard as a result of the coronavirus (COVID-19) pandemic. In these times, when people are experiencing higher levels of stress and anxiety—and even grappling with significant life changes—virtual therapy for anxiety can be immensely helpful and convenient.
However, an online therapist can continue be beneficial even as COVID restrictions lessen and life goes back to normal.
An online therapist gives you the opportunity to work on your goals without interruption. You won't have to worry about all the details that get you from home or work and to your appointment. Instead, you can enjoy virtual therapy from wherever you're most comfortable, or wherever is most convenient.
What are some of the other benefits of an online therapist?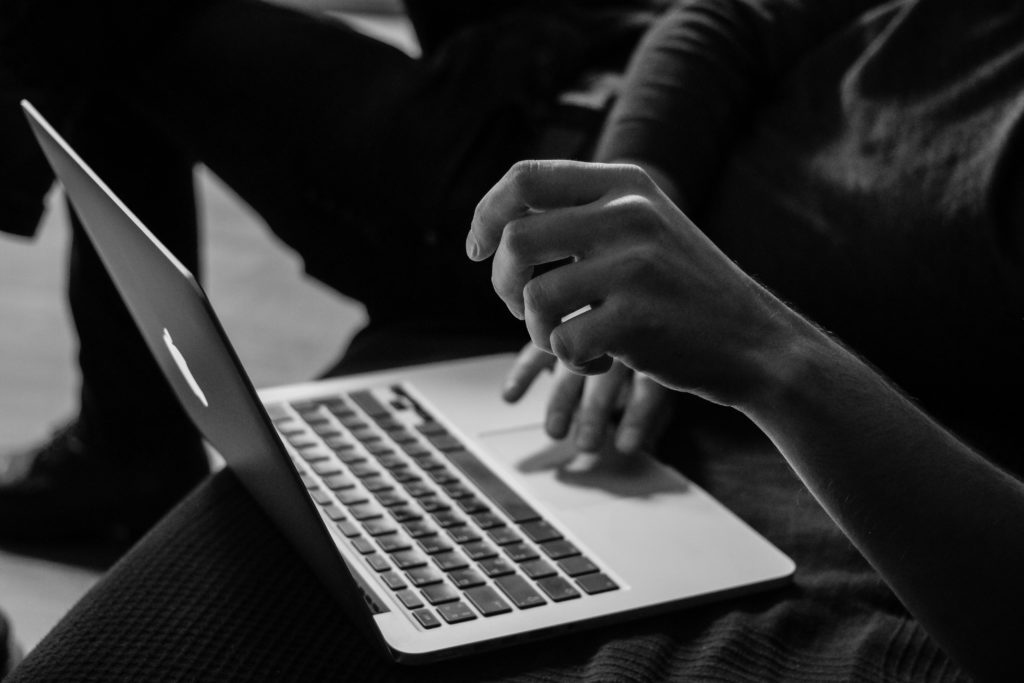 Attend Your Session No Matter Where You Are
In-person therapy certainly has its benefits, and many people enjoy the simple connection they get from being with another person, especially during challenging sessions.
But for people who have busy schedules, travel frequently or juggle work and family responsibilities, getting to their session can be a hassle. Having to constantly reschedule or cancel appointments can delay your progress and reduce the effectiveness of your treatment, and potentially lead to more stress and anxiety.
With an online therapist, you eliminate the hassle of getting to and from your appointment. Virtual therapy makes it easier to attend your session even if you're out of town, have a hectic week, or even a sick child…and consistent sessions support your progress!
More Convenient Scheduling
With therapy, as with any appointment, there are factors outside of your control that can make you late or cause you to reschedule your appointment.
The weather, traffic, emergencies, and illness can cause your therapy appointments to run late, get canceled, or be rescheduled. With an online therapist, you can reduce scheduling conflicts and have more flexibility since you won't need to attend your session in-person.
Without the need to physically travel to your therapist's office, you can schedule appointments at the most convenient time. Virtual therapy allows you to take advantage of counseling on your terms!
Make Better Use of Your Time
An online therapist allows both you and your counselor to make the most use of your time together in a way that's not always possible with an in-person visit.
There's no stress getting to and from your appointment or getting settled in at your therapist's office. You simply connect with your therapist on a secure online platform and can immediately get started with your session.
One of the best benefits of an online therapist is the efficiency virtual appointments offer for both parties. There's no waiting, traveling, or office distractions—just a session where you can privately speak with someone to receive the support you need and work on your goals!
Get Seen Sooner
For new or regular clients, therapy sessions can't always wait for regular scheduling. One of the benefits of an online therapist is that you can be seen sooner than you would normally be able to with an in-person appointment due to the flexibility virtual sessions offer.
Paperwork for new clients can easily be done online and sent to your therapist's practice via a secure portal, so you won't have to fill out paperwork in person or wait for staff to receive and review it. You can simply make an appointment and be seen sooner.
The appointment process itself is also streamlined so you don't have to wait as long—you won't have to travel to the office, stay in the waiting room to be called, or have to wait for previous clients who may have been late to their appointments. No one's time is wasted!
Is It Time to Consider Seeing an Online Therapist?
Online therapy offers more flexibility than ever when it comes to your appointments. With hectic schedules, traveling, and current public health challenges, it can feel like a hassle to see your therapist for an in-person visit.
You can take advantage of online therapy to safely and comfortably see a counselor anywhere with an internet connection. It can also be used in conjunction with in-person therapy to eliminate interruptions in treatment, which means nothing gets in the way of you achieving your goals!
Want to find out more about how online counseling may be able to benefit you, or interested in making an appointment? Simply contact us here to make a virtual appointment today! We can offer online counseling to anyone in North Carolina!