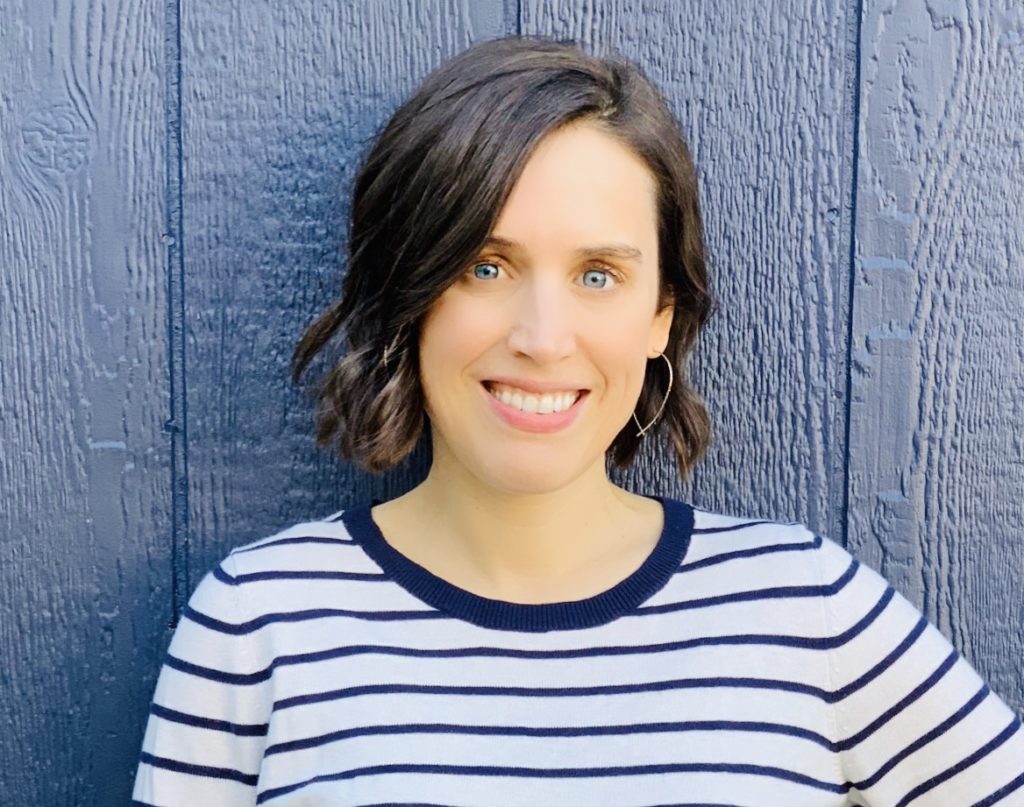 Nicole Saunders, LCSW, a North Carolina native, grew up in the mountains of western North Carolina. She earned her undergraduate degree in psychology at The University of North Carolina at Chapel Hill before moving to the Queen City and obtaining a masters degree in social work. She decided to call Charlotte home and worked in the non-profit sector for many years before opening Therapy Charlotte in 2011.
As a licensed clinical social worker with over 15 years of experience, she has come to believe that therapy, in the simplest terms, is a place for self-reflection and personal growth. Within a trusting, nurturing, and nonjudgmental environment, people are finally free to first realize and then actualize their best selves.
Her development as a therapist has been largely influenced by experiences in the non-profit world where she had the opportunity to work with individuals from all walks of life. The variety of experiences have molded her into a flexible and resourceful practitioner who values the unique experience of each individual. She views the therapeutic journey as a collaboration.
Nicole's therapeutic style tends to be Solution-Focused, Cognitive Behavioral Therapy, incorporating mindfulness techniques.
Angie Vandenberg, LCSW is a clinician with over a decade of experience in the field of social work. In 2009, she graduated from the University of North Carolina-Charlotte, and practiced therapy at a local non-profit in Charlotte and it's surrounding areas. She relocated to our beautiful coast in 2012. She currently lives in Wilmington where she holds a leadership position at UNCW School of Social Work. She teaches graduate students best practice in clinical social work, and also serves as the field education coordinator.
The client relationship is very important to Angie, and therefore she is grounded in a person centered and strength-based approach. This means she believes each of us has our own set of strengths that we bring to the table and she looks to honor the resilience within her clients. It is important to her that clients feel safe and supported in sessions so they may explore thoughts, feelings, speak their truth, and practice congruence so they may navigate the ups and downs and plot twists that are a natural part of life. She has received formal training in Cognitive Behavioral Therapy through the Beck Institute, and she often utilizes this modality as well as Solution Focused Therapy and Motivational Interviewing during sessions.
She is excited to be part of Therapy Charlotte because the Queen City will always hold a special place in her heart, as well as the many clients and clinicians she worked with while living there! Since she lives in Wilmington, sessions with will Angie be done via telehealth. To learn more about telehealth and see if it is right for you, please check out this article on The Benefits of an Online Therapist!
Anna use techniques from Cognitive-Behavioral Therapy, Client-Centered Therapy, Interpersonal Therapy, and Insight-Oriented Therapy.  She also can provide Christian faith-based counseling.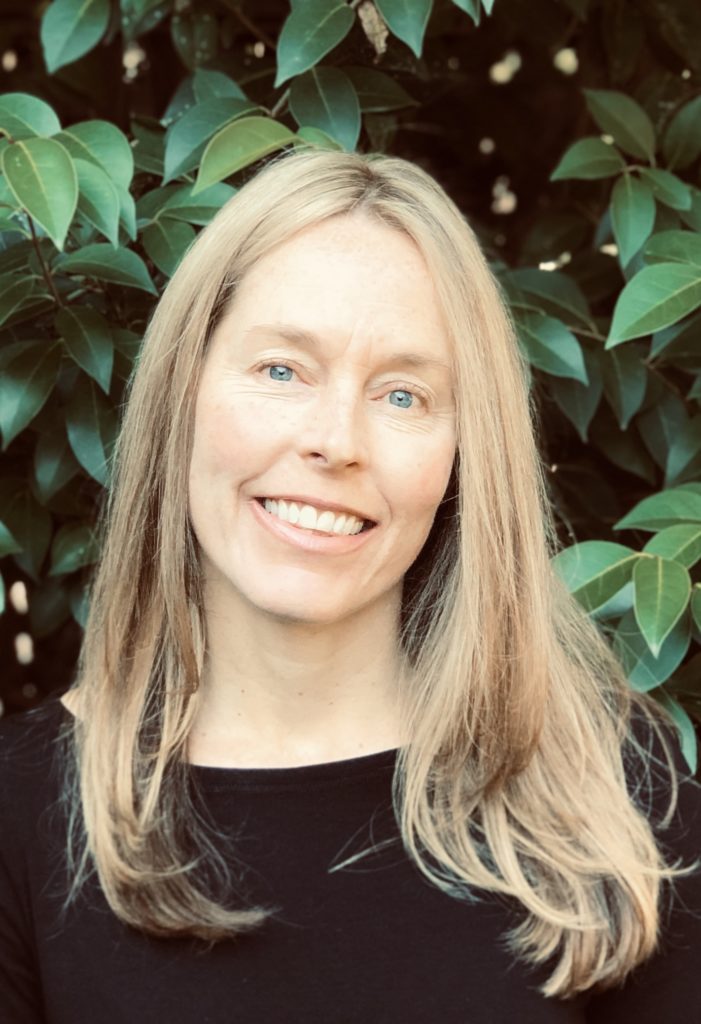 Elizabeth Pinard, MSW, LCSW is a virtual therapist in North Carolina with over 10 years of clinical experience. After working in the banking industry for over a decade, she left her job in capital markets structuring and selling foreign exchange derivatives to pursue a career which aligned with her passion to help others. Elizabeth returned to graduate school, completed a Master of Social Work Degree, and obtained her Licensed Clinical Social Worker Certification. She worked for a local non-profit for over eight years in various roles including therapist and clinical supervisor.
Elizabeth uses a person-centered approach to assist clients in identifying and achieving their goals for therapy. She guides them to greater self understanding and self compassion in a safe, non-judgmental environment. She believes strongly in the mind-body connection and empowers clients to work toward their own integrated mind-body awareness for improved health and healing. Elizabeth works with individuals to address challenges associated with depression, anxiety, perfectionism, self worth, relationship concerns, and life transitions.
She has received formal training in Cognitive Behavioral Therapy (CBT) and often uses this modality in addition to Solution-Focused Therapy and principles from Acceptance and Commitment Therapy and Somatic Experiencing.
Since Elizabeth specializes in virtual therapy and counseling, she can work with adults all across North Carolina.  To learn more about telehealth and see if it is right for you, please check out this article on Why You Should Try Online Counseling & Coaching!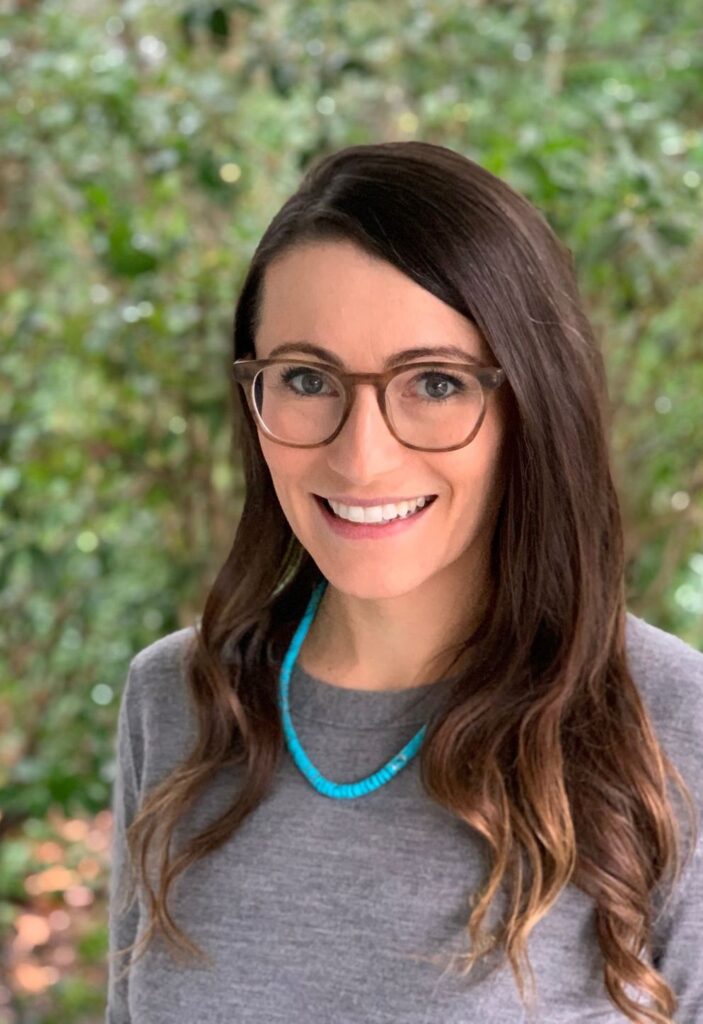 Gwyn Mohler, MSW, LCSW
, is a therapist in North Carolina offering in-person appointments. Gwyn started her career in the field of education, serving both as a K-12 educator and nonprofit manager. Over time, she found that her favorite part of work was when she was providing one-on-one coaching to students, peers, and teachers,  helping them build confidence and meet individual goals. To follow this passion, Gwyn went to graduate school at UNC Chapel Hill and received her Master's in Social Work.
Gwyn enjoys working alongside each of her clients, helping them explore and reach their unique goals. Using a Person-Centered approach as a foundation of her therapeutic work, she creates an individualized experience for each client by incorporating techniques from Mindfulness, Cognitive-Behavioral Therapy (CBT), Dialectical Behavioral Therapy (DBT), Motivational Interviewing, and Internal Family Systems (IFS). She is passionate about helping clients address issues related to life transition, self-esteem, anxiety, depression, relationships, and traumatic life experiences. Gwyn considers it an honor to support her clients along their life journeys, and she works to create a safe and empowering therapeutic environment.
Originally from Pennsylvania, Gwyn lived in New Mexico and South Carolina before settling in North Carolina in 2011. Gwyn currently lives in Charlotte with her husband and toddler.
Gwyn recently opened up availability for in-person appointments!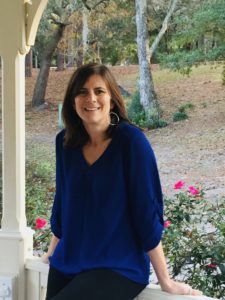 Jen August, LCMHCA is a clinician with over 20 years of counseling experience. She is currently living in Wilmington, North Carolina, where she oversees an advocacy center for survivors of interpersonal violence at the University of North Carolina, Wilmington.
For Jen, being a counselor is more than a job; it is a privilege to accompany clients on their path of healing or growth. It can take a huge amount of courage and strength for someone to open up their inner-most thoughts, feelings, and vulnerabilities to someone new and Jen is honored each time someone invites her to participate in their therapeutic journey.  Jen also recognizes that people are the experts of their own lives and circumstances so she works in collaboration with her clients to help them access their inner strength and power to navigate life's circumstances in the best way for them.
Jen recognizes the client-counselor relationship as the most important element to enabling progress in counseling and while Jen's work is informed by a variety of modalities (including Cognitive Behavioral Therapy and Solution-Focused therapy), she primarily comes from Person-Centered and Strengths-Based perspectives in her counseling.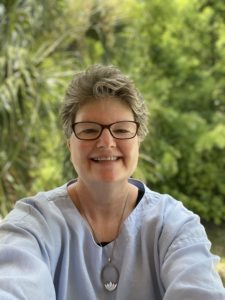 Noell Rowan, Ph.D., LCSW, LCAS, CCS, ACSW is a clinician with more than three decades of experience in the field of social work. She has practiced in hospital, community, and private practice settings in Georgia, Kentucky, Indiana, and provides clinical supervision for MSW students in North Carolina. After practicing for more than a decade, she returned to further her education and earned a Ph.D. in social work and has since authored more than 40 publications and participated on many teams of grants to expand her ability to focus on wellness in the areas of mental health, addictions, and spirituality. She has served in several university leadership roles building social work degree programs, was recruited to UNCW School of Social Work to join their leadership team and has resided on the beautiful coast of North Carolina since 2013. She teaches graduate students about practice skills, oversees the graduate addictions certification program, and enjoys making meaningful connections with people and fostering growth toward the highest potential.
Noell considers it a high honor to work with people on their life journey, and seeks to collaborate and honor each person's path and way of viewing the world to navigate their concerns, process thoughts and feelings and recognize their strengths and solutions along the way.
Noell offers clinical therapy services solely via virtual telehealth. She is enthused to join Therapy Charlotte to offer her presence from a supportive clinical social work stance. She has had formal training from the Beck Institute on Cognitive Behavioral Therapy, and often focuses her work from trainings on Motivational Interviewing/Motivational Enhancement Therapy, Brief Solution Focused Therapy, Person-Centered, Strengths Based, and Insight-Oriented Therapy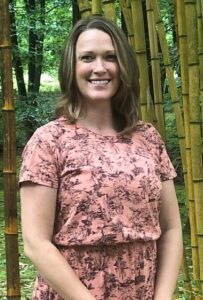 Ryane Miller, LCSW is a clinician and coach with nearly 10 years experience.  She began her career in the corporate sector as a business developer and sales team trainer for the Southeast region of NC before returning to graduate school to purse her true calling as a therapist and coach. Aside from her counseling and advocacy work, Ryane teaches undergraduate and graduate-level field seminar classes for the UNCW School of Social Work, and provides graduate students with clinical supervision.
Ryane offers therapy and coaching services solely via telehealth.  Her clinical style is person-centered and highly collaborative, with a large focus on building therapeutic relationships that feel empowering, safe, and supportive.  Ryane works hard to meet clients where they are and to honor their unique lived experiences and readiness for change.  She often utilizes a strengths-based approach that assists clients in identifying personal strengths and protective factors already working in their lives as a place to start working toward personal growth and forward movement.  Ryane knows that lasting change and healing is possible--she has seen it first hand in her work! She believes it is important to remain flexible, open, and creative to help people reach their ultimate goals.
Ryane is passionate about working with those experiencing challenges with anxiety, depression, relationships, life transitions, stress management, self-worth and self-compassion, work-life balance, creating and maintaining healthy boundaries, and family issues. She has received training in Cognitive Behavior Therapy, Motivational Interviewing, Solution-Focused Practice, and Mindfulness-Based Stress Management Techniques. She can also provide clients with information and learning tools connected to spiritual practices such as yoga, breath work, meditation, mindfulness and grounding techniques.