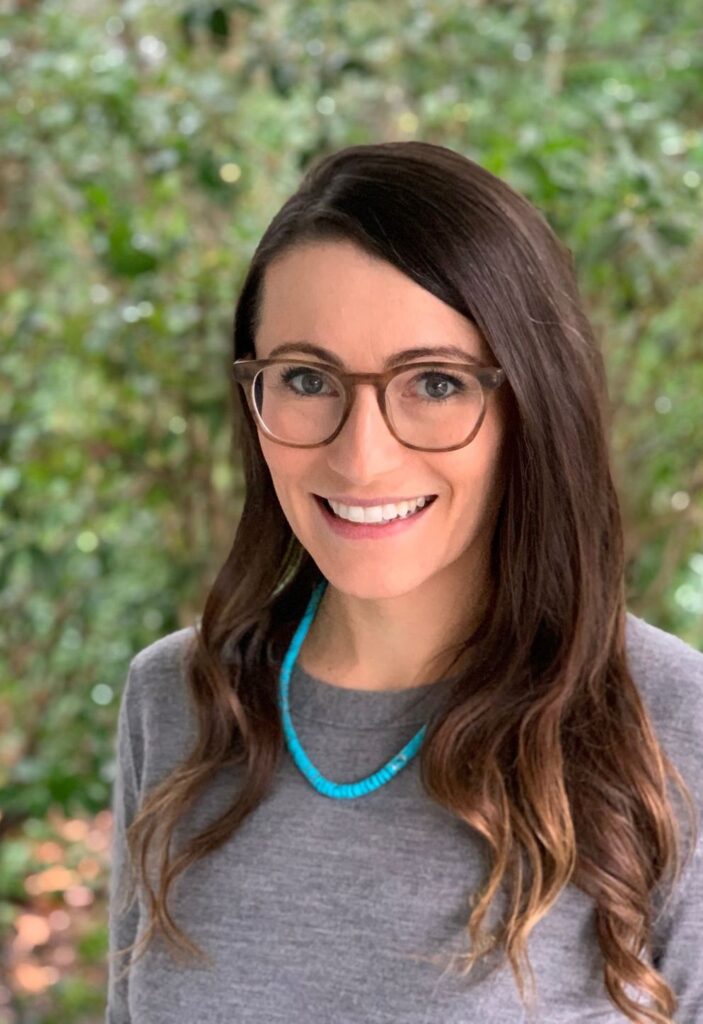 Gwyn Mohler, MSW, LCSW, is a therapist in North Carolina offering in-person appointments. Gwyn started her career in the field of education, serving both as a K-12 educator and nonprofit manager. Over time, she found that her favorite part of work was when she was providing one-on-one support to students, peers, and teachers, helping them build confidence and meet individual goals. To follow this passion, Gwyn went to graduate school at UNC Chapel Hill to become a licensed therapist.
Gwyn considers it an honor to join with her clients on their therapeutic journeys. She is aware of the tremendous amount of courage and vulnerability required to begin work with a new therapist, and she brings this awareness into sessions by prioritizing an environment that feels safe, empowering, and connected. Using a Person-Centered and Trauma-informed approach as a foundation, Gwyn works with her clients to create individualized experiences that allow clients to explore and reach their unique goals. Gwyn practices with the whole person in mind and has experience integrating a variety of evidence-based techniques and theories into treatment, including EMDR, Polyvagal Theory, Attachment Theory, Mindfulness-Based approaches, Cognitive Behavioral Therapy (CBT), Trauma-focused Cognitive Behavioral Therapy (TF-CBT), and Internal Family Systems (IFS). Gwyn is especially passionate about helping clients uncover and address the root cause of current issues, and she enjoys supporting clients address concerns related to anxiety, depression, complex trauma, attachment wounds, self-esteem/self-worth, perfectionism, and major life transitions.
Originally from Pennsylvania, Gwyn lived in New Mexico and South Carolina before settling in North Carolina in 2011. Gwyn currently lives in Charlotte with her husband and young children.
Gwyn recently opened up availability for in-person appointments!