Welcome to Therapy Charlotte!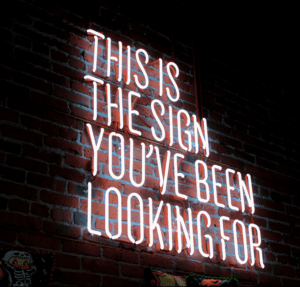 Are you ready to finally face the issues that prevent you from taking your life, relationship, or career to the next step?
Great, you're in the right place!
We are a team of therapists and life coaches that help adults in North Carolina:
grow emotional intelligence;
improve communication in relationships;
tackle depression and anxiety;
boost self-confidence;
and develop psychological tools to THRIVE in this life!
We offer virtual therapy and life coaching appointments to individuals and couples by appointment. If you've never tried virtual therapy before, click here to read more about the benefits! Appointment pricing ranges from $140 – $150. We have limited availability remaining, so fill out the contact form now if you're ready to get started!
"The secret of change is to focus all of your energy not on fighting the old, but on building the new!" -Socrates
Meet Our Virtual Therapists
Angie Vandenberg, LCSW is a clinician with over a decade of experience in the field of social work. In 2009, she graduated from the University of North Carolina-Charlotte, and practiced therapy at a local non-profit in Charlotte and it's surrounding areas. She relocated to our beautiful coast in 2012. She currently lives in Wilmington where she holds a leadership position at UNCW School of Social Work. She teaches graduate students best practice in clinical social work, and also serves as the field education coordinator.
The client relationship is very important to Angie, and therefore she is grounded in a person centered and strength-based approach. This means she believes each of us has our own set of strengths that we bring to the table and she looks to honor the resilience within her clients. It is important to her that clients feel safe and supported in sessions so they may explore thoughts, feelings, speak their truth, and practice congruence so they may navigate the ups and downs and plot twists that are a natural part of life. She has received formal training in Cognitive Behavioral Therapy through the Beck Institute, and she often utilizes this modality as well as Solution Focused Therapy and Motivational Interviewing during sessions.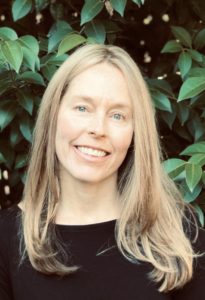 Elizabeth Pinard, MSW, LCSW is a virtual therapist in North Carolina with over 10 years of clinical experience. After working in the banking industry for over a decade, she left her job in capital markets structuring and selling foreign exchange derivatives to pursue a career which aligned with her passion to help others. Elizabeth returned to graduate school, completed a Master of Social Work Degree, and obtained her Licensed Clinical Social Worker Certification. She worked for a local non-profit for over eight years in various roles including therapist and clinical supervisor.
Elizabeth uses a person-centered approach to assist clients in identifying and achieving their goals for therapy. She guides them to greater self understanding and self compassion in a safe, non-judgmental environment. She believes strongly in the mind-body connection and empowers clients to work toward their own integrated mind-body awareness for improved health and healing. Elizabeth works with individuals to address challenges associated with depression, anxiety, perfectionism, self worth, relationship concerns, and life transitions.
She has received formal training in Cognitive Behavioral Therapy (CBT) and often uses this modality in addition to Solution-Focused Therapy and principles from Acceptance and Commitment Therapy and Somatic Experiencing.
Not Quite Ready?
We understand! In the meantime, check out our blog and list of recommended books and podcasts. When you are ready to get started, we are here!