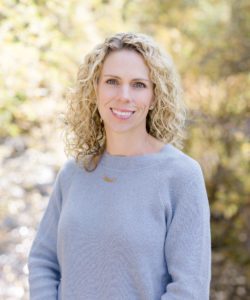 Anna McDonough, LPC, LPA received her BA in Psychology from UNC-Chapel Hill in 2003 and her MA in Clinical Psychology from UNC-Charlotte in 2006.  She has worked as a therapist providing services to adults and couples and she also has experience in hospital settings where she worked with individuals and families following traumatic injury or illness.  She has also worked in the financial industry in Leadership Development and Human Resources.
Anna believes that change is possible, and that counseling is a safe place where you can explore who you are, who you want to be, and how to get there.  By working together, clients can achieve their goals and address issues such as (but not limited to): depression, anxiety, panic, stress, health, marriage/relationships, self-esteem, employment, life transitions, grief/loss, and chronic pain.
Anna use techniques from Cognitive-Behavioral Therapy, Client-Centered Therapy, Interpersonal Therapy, and Insight-Oriented Therapy.  She also can provide Christian faith-based counseling.
Anna is a born and bred Charlottean and currently lives in Jackson, WY with her husband and two young children. She offers virtual therapy services to adults in both North Carolina and Wyoming!